Watching Nigerian football clubs and the African Nations Cup is cool and all. But if we are being honest, nothing beats the thrill of watching and betting on the Premier League.
Except maybe La Liga?
The English Premier League (EPL) is where you get to watch the kings and princes of soccer duke it out for the coveted Cup and prize money (£150m in 2018).
Manchester United, Manchester City, Chelsea, Liverpool, Tottenham and even Arsenal (don't laugh) all battling to dominate.
To make matters more thrilling, many middle and lower table teams have immense potential to surprise the bigger teams – remember when Leicester won the Premier League in 2016?
Some fun facts about the Premier League
In terms of revenue, the Premier League was 86% bigger than La Liga, its nearest competitor, as of 2018.
The odds offered by several betting sites for Leicester City winning the Premier League in 2016 was up to 5.000 – this means for each Naira you bet, you would've received 5.000N
No team since 2009 has held the title for more than two years straight.
Manchester United holds the title of the biggest home and away win. The amazing away win was beating Nottingham Forest 8-1 in 1996, while the big home victory was defeating Ipswich 9-0 in 1995.
Arsenal's legendary "Invincibles", led by the likes of Thierry Henry, Dennis Bergkamp and Patrick Vieira, managed to win the 2003/2004 Premier League without a single defeat.
Bobby Zamora and Nigeria's Obafemi Martins are the only two players to have scored Premier League penalties with both feet.
The team with the most English championships is Manchester United (20) followed by Liverpool (18), Arsenal (13), Everton (9) and Aston Villa (7) – surprising right?
Examples of Smart Betting on the EPL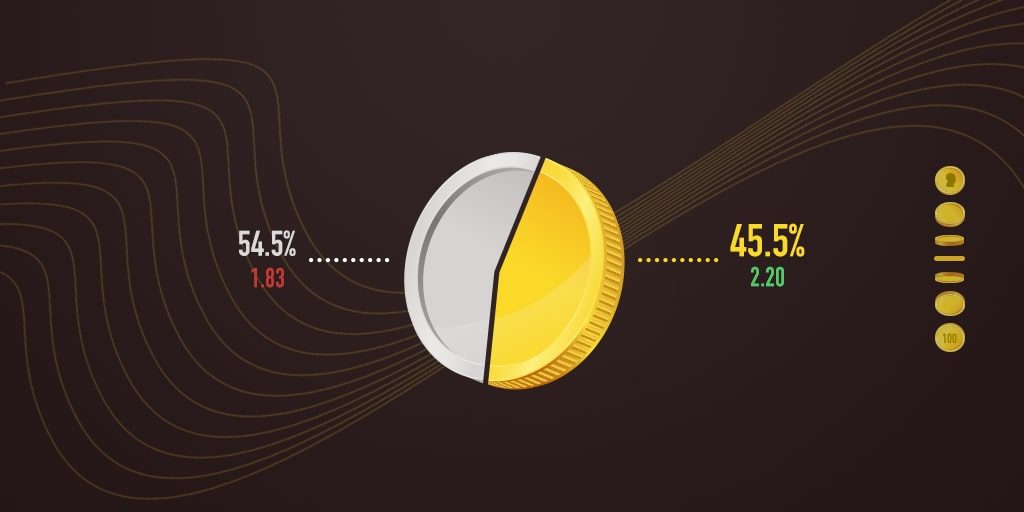 The best part about the EPL is you get to watch amazingly gifted players stun on the field in beautiful jerseys and at the same time make money off their triumphs and failures. And it's all thanks to sportsbooks (betting sites) like 1xBet, Bet9ja and others.
When your team wins, you can also taste victory by winning a decent sum of cash as long as you place the right bet.
Every pro bettor knows that it takes more than just luck to win bets consistently. Real pro bettors use their knowledge of the game and statistics to increase their odds of winning big on EPL matches.
The more knowledge you have, the more likely you are to win a bet.
For instance, by studying the stats of players and teams to play a match, you can tell who has a better chance of winning. This involves looking at which team has more injured players or whose star players are suspended or benched.
Which team in a match has been on a losing streak also provides an idea about who is more likely to lose.
Obviously, a team that's won its last three to five last matches is likely to give another victorious performance (if they're facing a foe of similar strength).
What you should know before betting on the Premier League?
Data about the Premier League itself can shed some light on what you can consistently expect from the EPL games.
As an example, take a look at this table, showing us how the Home/Away percentage win has behaved over the past 5 seasons.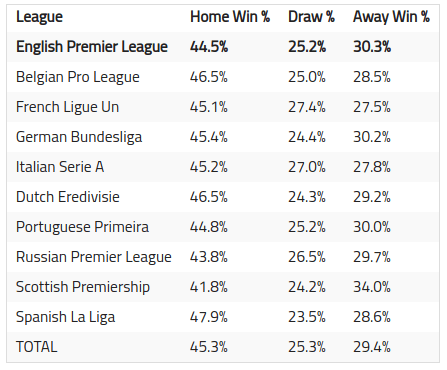 This in turn, matches what you would expect from the average number of goals per match scored by home and away teams – showing a clear advantage to teams playing in their own turf.

Let's look into some some more specific betting markets. Maybe you are a fan of betting on halftime results?
In that case you should know that almost half of all matches in the Premier League (across the last 5 seasons) finish their first half in a draw.
We're not discriminating between a 0-0 draw or a 1-1 draw, we're just saying it's a draw! The table below demonstrates what you can expect from halftime results in the English Premier League:

If you truly know football, this shouldn't surprise you a lot. Halftime is one the most important times in the beautiful game. Teams have figured out their opponents, they know their collective and individual strengths and weaknesses a lot better.
It is also the time when the manager can use this knowledge to figure out a way to tactically outmaneuver his opponent – even spark additional morale into his players.
Info is Key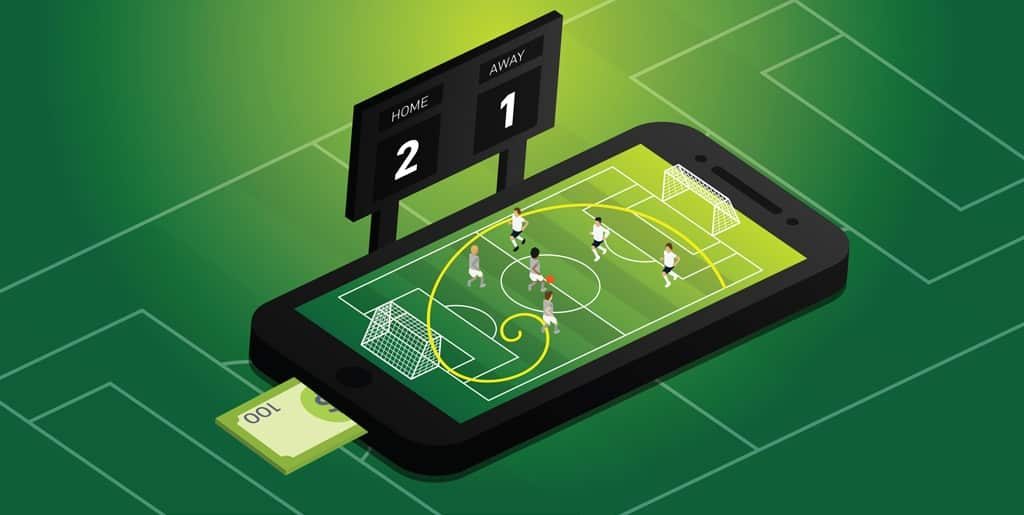 What we are trying to say is it's important you do your research before placing a bet, especially a high stake bet. It significantly increases your chances of picking a winning team, compared to a bettor who's betting on a whim.
But don't get us wrong! People who place bets instinctively or blindly or because a voice in their head told them to also win bets.
It's just that you can be more confident about your bet when there are facts to back up your choice – and more importantly, consistency is key, and it's hard to achieve if you only place bets following your gut feeling.
For example:
Based on our the fact that Manchester United's home record shows that Old Trafford is pretty much a fortress, you cant bet that beating Man. United at their home stadium will be a difficult achievement for any team!
Side note: just to make things clear, Old Trafford is the stadium where Manchester United plays their home games.
On a down note, you can usually count on Arsenal to lose a match against Man United or Chelsea.
For now, Arsenal just can't be trusted when playing against big names. But the good news is if they do win such a match and you did bet on them out of sheer love, your winnings would be big because of the odds stacked against them.
But we digress.
The koko is if you want to win more consistently when betting on the English Premier League, you need to start betting smart. Do this by researching and studying everything you can about a match before placing your bet.
Look into Premier League news and stats regarding the teams and players, look into injuries, suspensions, past similar match ups and other games played by the teams. The more information you have, the higher your chances of placing a winning bet and making money betting on the Premier League.
Types of People Betting on the Premier League
You can be one of the following types of bettors:
Mathematical Bettor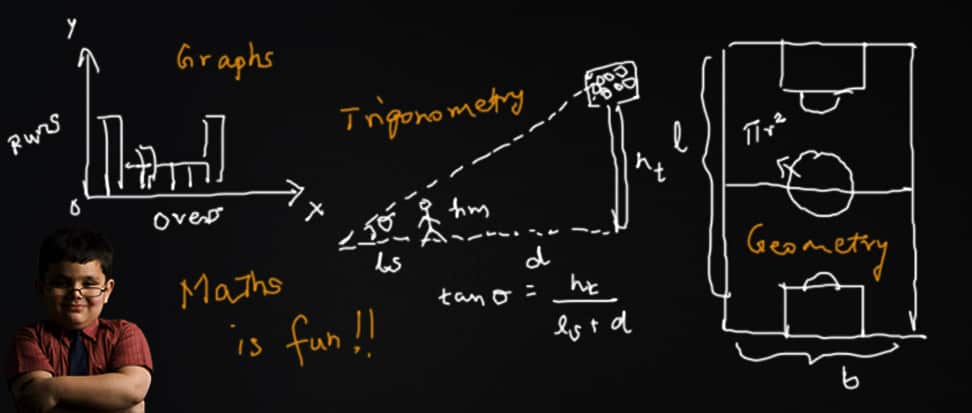 This is a bettor who doesn't necessarily care about the game itself. He/she probably doesn't know much about soccer or the Premier League, he doesn't even watch the games.
He just wants to bet and win. Put 100 Naira in, take 200 Naira out.
The less risky way of going about this involves betting on the team that is most expected to win.
A bettor in this scenario bets on whichever team has odds on favorite. For example, if its Manchester City v Newcastle, Manchester City is clearly the favorite to win, which is why a mathematical bettor will bet on Man City.
Being a mathematical bettor is a smart and safe way to approach betting on the Premier League. But know that wins are usually not very high because odds are stacked in favor of the team that's obviously likely to win.
What we usually see is people betting on more than one match in the same bet slip – called an accumulator bet. This way if you bet on the favorite team on two separate matches, you increase your winnings – as long as those team really win.
Tip: if you want to try this, start with a small number of games, typically 2 or 3 games on the same bet. The more games you add, the more you risk losing your bet.
Research Bettor
If you are a true fan of soccer and are interested in the nuances of the Premier League – what happens on and off the field, consider becoming a research bettor.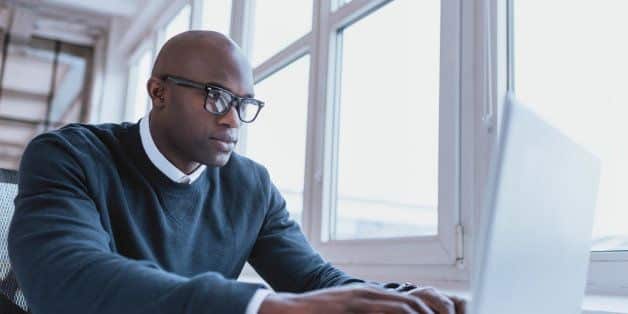 A research bettor uses his years of experience and love of the game, as well as a deep knowledge of the Premier League to forecast the outcome of matches and place bets.
This involves a lot of research and staying updated on the latest changes and trends in the Premier League. But the payoff is huge as a research bettor has a fair chance of beating the odds and getting his hands on the prize.
The trick is to identify an "inside scoop" – something that indicates that a team expected to win just might lose. This is what is called valued betting, you only place a bet when you know it has real value!
But bear in mind that research betting on the Premier League is more of an art than an exact science. This is because soccer is wildly unpredictable and as they say, "Anything can happen".
Tip: focus on a specific betting market. Focus your efforts in knowing everything there is to know about a single betting market – e.g. betting on Over/Under goals.
Instinct/Emotional Bettor
This is the bettor who bets on a team regardless what the stats have to say about a match.
Like an Arsenal fan that keeps betting on the Gunners to win the Premier League even though the team itself doesn't seem very interested in achieving such a goal.
Or a Chelsea fan who sees their team on poor form but still bets on them to win every match.
When an emotional bettor isn't stubbornly betting on his/her favorite team, he/she is betting on other teams based on instinct. Not facts or figures. Just a gut feeling.
Try not to be this type of bettor. Like we've said, you may win some bets here and there, but in the long run the odds are not in your favor.
Again, don't get us wrong here. Betting is fun after all, and if you truly want to bet on your favorite team regardless of what anybody tells you, then go for it. Just keep in mind that it may not be the most financially sound strategy.
Unless of course you are part of the group of people who bet on Leicester City to win the Premier League in 2016 – in that case you're fine.
Tips to Bet on the English Premier League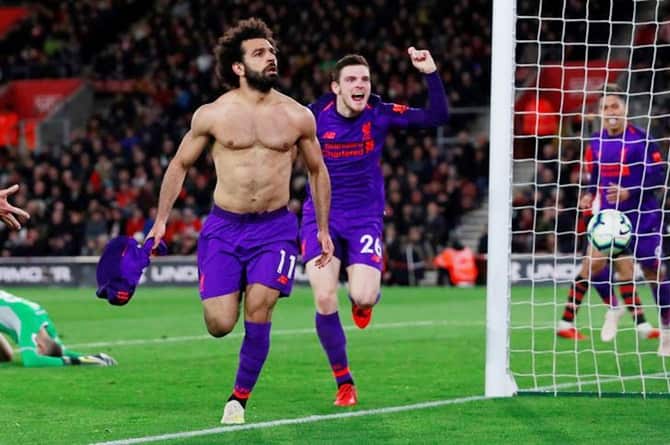 As we earlier stated, it takes more than just good luck to consistently win betting on the Premier League. Frequent bettors, especially research bettors, like to increase their chances of winning by taking advantage of tips.
What are Tips?
Betting tips are insights provided by "professionals" who supposedly know and understand the EPL better than the common man. This puts them in a unique position to predict which team will win which game, based on special information that they have.
Are betting tips 100% accurate?
No! Beware of anyone asking you to join a group or anything similar where you can get guaranteed returns on sports betting.
But tips can provide a useful source of information that you can use to make your own betting decisions.
Some good places to get EPL betting tips for free include:
Best Sportsbooks for Betting on the Premier League
The best and most user-friendly online and offline sportsbooks for betting on the premier league in Nigeria are:
1) BetWay


A user-friendly, internationally renown online betting platform that lets you make quality bets on EPL matches.
Don't miss the chance of earning up to 20,000 Naira as your first deposit bonus.
2) Nairabet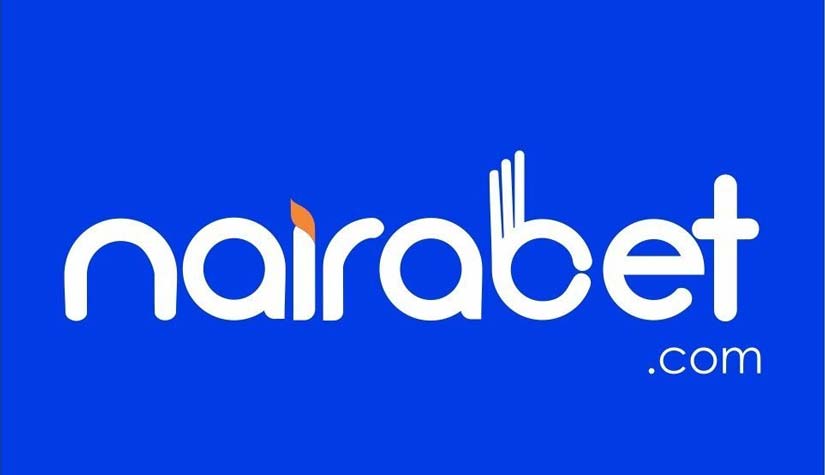 This online betting platform is especially popular in Nigeria because it was one of the first to hit the online betting scene. You can place bets on local and international matches, including the EPL – and the odds are cool.
3) 1xBet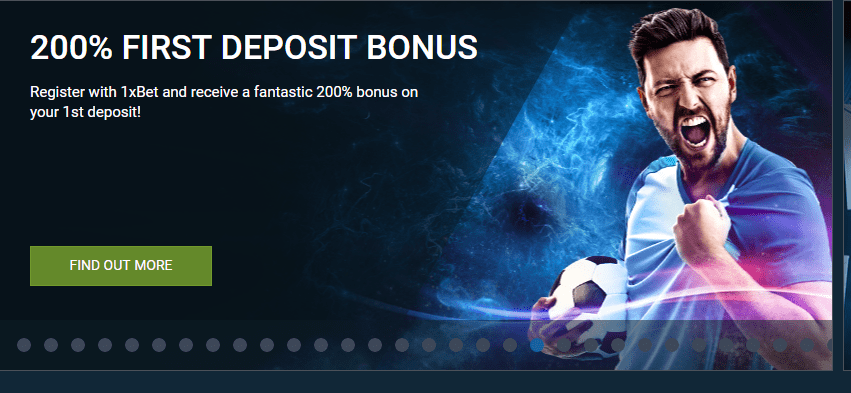 An international bookmaker that lets Nigerians place bets on Premier League matches and other international games. This bookie offers lots of freebies and bonuses to both new and longstanding bettors.
It also has some of the best odds on the market.
4) Bet9ja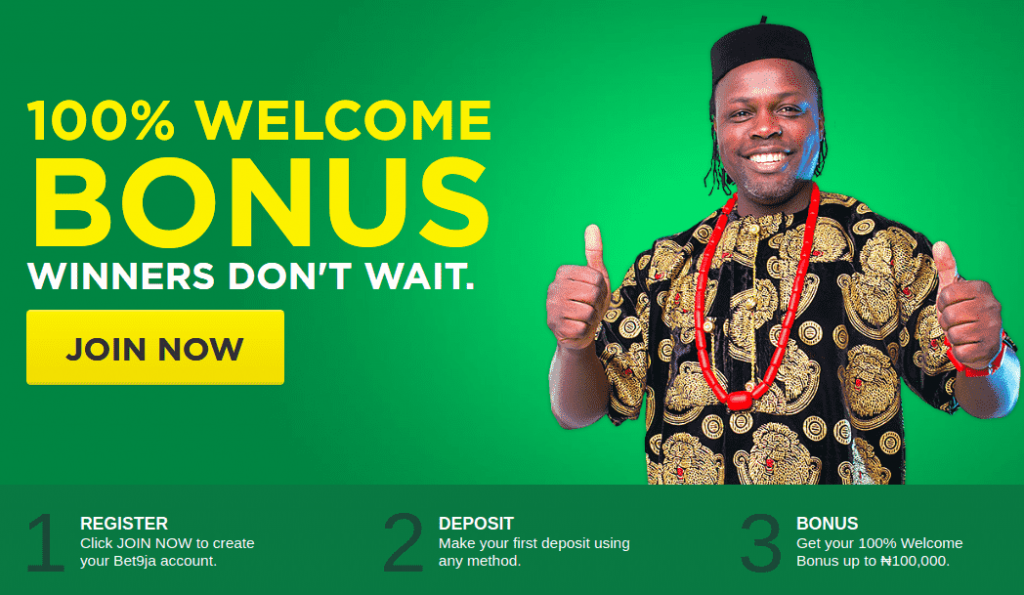 And of course, Bet9ja. Is it a leading sportsbook in Nigeria that offers lots of free bonuses to people looking to bet on the EPL.
A brand used and trusted my millions of Nigerians.
If you are ready to start betting on the Premier League, we've provided you with everything you need to improve your chances of winning big and what platforms you can do it on.
Many of the platforms we mentioned offer registration bonuses and first deposit bonuses that let you place your first EPL bet for free!
Sportsbooks like 1xBet and Bet9ja also offer a cashout feature that lets you cut your losses on a losing game and secure some profit on winning games.