Cashout is the betting strategy that protects your money and gives you peace of mind when placing bets.
Many Nigerian sportsbooks know how much their customers value this feature, so it now available in many of them.
Which sportsbooks have Cashout in Nigeria?
Some of the most prominent betting sites that include the cashout feature in their system include: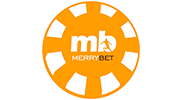 MERRYBET: 11% PRIZE BONUS

BET9JA: UP TO ₦100,000 WELCOME BONUS

BETWAY: UP TO ₦20,000 WELCOME BONUS

1XBET: 200% WELCOME BONUS
However if you're curious about how to make the best use of the cashout tool, then let's dive right into it!
Have you placed a bet on a game that seemed sure, only to have your confidence and joy destroyed by an unexpected loss?
Soccer fans will surely remember 2019's edition of the european Champions League, when Barcelona had a 3-0 aggregate lead over Liverpool, only for Liverpool to defeat Barcelona 4-0 in the second leg of the semi-final.
A massive result, but a fatal blow to all punters who had a bet on Barcelona going all the way to the tournament's final.
If you bet all your money on Barcelona in that match, cashout could have saved the day!
What is Cashout?
Cashout allows you to take all winnings you have accumulated on a bet before the game is over. It is a godsend feature that many of Nigeria's online betting platforms now offer.
Once you notice the team you've bet on is losing, the cashout option is there to close the bet and save your money. With this option, you no longer have to wait helplessly till the end of a losing game that you know will take all your money.
Why use Cashout?
The cashout option is mostly used when players know that they are about to lose their bet on a game.
But it can also be used while the bet on an ongoing game is still in your favor. This lets you cashout your winnings on a bet before the game is over.
But note that your winnings will be less than if you see the game to the end, so you need to be smart when locking some profits.
On the upside, cashing out of a winning game before it's over means you've secured your wins against a last-minute upset that might cause the side you've bet on to lose.
Of one thing you can be sure:
No matter what happens in the game after you've cashed out, your winnings are safe.
As you might expect, using the cashout option is only possible before the game is over.
Also, the time window within which you can use this feature, and how much you can cash out, will depend on the platform you are betting on. How far the game has progressed also determines how much you can cash out before the game's end.
What does all this mean?
It means you can recover the money you've placed on a bet while the game is still in play and before your luck changes. Because the likely outcome of a game is always changing, the amount you can cash out constantly changes as the game progresses.
If your chances of winning are good, you can get back your stake plus profit.
But if your chances of winning are low, you may get back your original stake or less. It all depends on the game's standing at the time you hit cashout.
Either way, the option to cashout is awesome. We advise you verify a bookmaker offers it before placing a bet.
How does Cash Out work?
Cash out is a revolutionary feature that was added to make bettors feel safer about placing large and frequent bets.
Depending on the bookmaker, cashing out is possible if betting on singles and/or multiples. For multiple bets, you can cashout before all the games have been played and completed.
Which sporting events you can cash out of will also depend on the bookmaker!
For instance, you may be able to cash out bets on soccer and horse racing, but not on a virtual game. The same applies to bets in-play, pre-play or between legs.
In-play refers to after the game has started but before it ends, while pre-play refers to before the game begins. On the other hand, between legs refers to before the beginning of the second leg of a match.
Cashout Example 1 – Barcelona vs Liverpool
If you are a Barça fan who bet on that unbelievable Barcelona vs Liverpool match on a betting platform that offers cashout, you could have cashed out after the first leg when Barca was still leading 3-0.
You could also have cashed out before Liverpool leveled up in the second leg or before they outscored Barca.
Seriously, was Barca asleep during that match?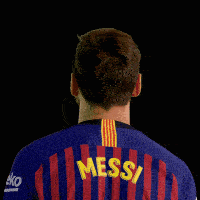 Thank God for Cash Out!
To verify which bets a Nigerian online betting platform allows cashing out on and what rules apply, be sure to check out the sportsbook's terms and conditions.
For instance, some sportsbooks let you cash out bets placed with free tokens or promo offers, while others don't.
Cashout Example 2 – Arsenal vs Chelsea
Suppose this:
You place a bet of 1,000 Naira on Chelsea to win an Arsenal vs Chelsea match
The Chelsea victory odds are set at 2.50, you could earn 2,500 Naira if you win.
If by half-time Chelsea is leading with a goal, you can choose to cashout to avoid any bad surprises in the second half.
Cashing out at this point gives you about 1,800 Naira and settles your bet as won. That means you've made a profit of 800 Naira.
On the other hand, if you choose to leave the bet open and Chelsea ultimately wins, you get to walk away with a total win of 2,500 Naira.
And if Arsenal is leading Chelsea by a goal at halftime?
You can still cashout. However, since it looks like you are unlikely to win your bet based on the current score, the sportsbook software may offer you 300 to 500 Naira to close your bet and avoid losing your whole 1,000 Naira.
Can Cash Out be used to lock Profits AND Cut Losses?
Yes, it can.
With cashout, your village people can't catch you unawares next time you place a bet.
That's the beauty of the cashout feature!
It lets you lock profits or cut losses by closing your bet before the game is over – depending on your current scenario.
As long as the option is available, you can pretty much use cashout at any point of a game, close the bet and walk away with your money.
But bear in mind that by cashing out, you don't get the full earnings that could be had if your bet wins by the end of the game.
In other words: the win amount that you cash out will be smaller and determined by live market prices that change as the game progresses.
Some online sportsbooks like Merrybet also offer a partial cash out, which lets you choose how much of the available cash out sum you can withdraw.
Best time to Cashout?
Because anything can happen at any second of any game, even at the last second, there's no 100% definite way to determine the best time to cashout.
If you are a fan of soccer, you understand this better than anyone else.
Cashout Tips
But the following tips can help you with cashing out at the right moment to maximize your profit and minimize loss:
Wait till the Last 15 minutes: A lot can happen in the last 15 minutes of a game, but this is still the best time to secure your profits or cut your losses by cashing out. If a game is already in your favor, there's still a slim margin of losing it all in the last 15 minutes. It's best to cashout at that point and save yourself a heart attack.
The Cash Out Offer is Sufficient: If the cashout offer covers your stake and adds on a worth it profit, it's best to cash out at that point with a sure thing. Waiting till the end of the game might offer a higher reward but remember that it's not as set in stone as the offered cashout sum.
The cashout option has saved the pockets of many bettors.
No matter how lucky or good you are at predicting matches, there's still a high chance of you been wrong. Cashout significantly reduces the cost of being wrong.
Which Nigerian Sportsbooks Offer Cash Out?
Now that you know that the cashout option exists, you can confidently place your next bet online!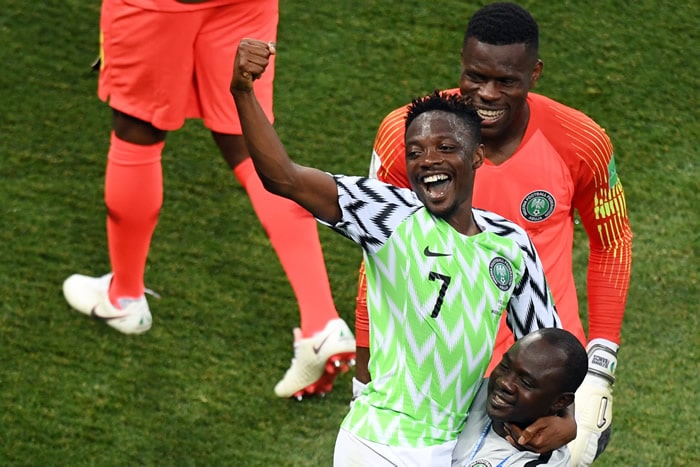 Mostly, betting platforms that offer live bets or live streaming are able to offer cashout. This is because a game's progress has to be monitored in real time.
Several of Nigeria's leading online bookmakers offer the cash out feature for a variety of sports, including your favorites like soccer, tennis, boxing, basketball, horse racing and so on.
And yes, you can also use this tool in Nigeria's own NPFL – Nigerian Professional Football League.
Some of the biggest Nigerian sportsbooks that offer cashout, aside the ones initially mentioned include:
Bet9ja: Cashout is offered on specific games, like soccer. But you can't cashout bets placed with tokens or bonus funds. The platform also retains the right to withdraw the cashout option at any point of a game
BetWay: This sportsbook lets you cashout from only single and multiple bets. But you can't cash out on bets placed for free with tokens.
1xBet: This international sportsbook lets its Nigerian players cashout single and multiple bets with just the click of a button and withdraw winnings gained on a game prior to hitting the cashout button.
BetKing: System bets can't be cashed out on this platform, but single and multiple bets can. Cashout is only available while a game is still in pre-match.
Surebet247: As a leading bookmaker, Surebet247 offers cashout and partial cashout on pre-live and live games. You can also cashout on single bets and acca bets, but not system bets or forecast/tricast bets. Free bets can also not be cashed out.
NaijaBet and NairaBet also offer cash out.
Almost all sportsbooks mentioned here have their mobile betting game on point since they all offer the cashout on their mobile versions as well!
Conclusion
Now that you have the knowledge and power of cashout at your disposal, you can worry less about your favorite team or player disappointing and causing you to lose money.
Next time Barça, Real Madrid, Manchester United or any of your favorite teams start misbehaving on the pitch just CASHOUT!