An online sportsbook is a useless hassle if you can't make deposits and withdraw from it at your convenience.
Sportsbooks in Nigeria know this just as well as you do, which is why most of them offer some of the best payment options for their players.
If you think about it, it is in their best interest to make it easy for Nigerians to make deposits on their website.
By using an online betting platform that offers great payment options, you will have a much more enjoyable time placing bets, withdrawing winnings and cashing out.
But what are these best payment options and how do you use them?
Your knowledgeable friends at BetMobileNigeria have all the answers you need right here. Let's get started!
What are the Best Payment Options for Sportsbooks in Nigeria?
We'll be taking a look at what are the most popular choices among bettors in Nigeria for depositing and withdrawing money from sportsbooks. Here are our top picks for convenience and security.
Direct Bank Transfer
The direct bank transfer is probably the most popular option among the payment options in Nigeria. You don't need an ATM card to use this option. All that's needed is your bank account details and the phone number registered with your bank.
The phone number is for receiving a token/OTP (one time password) to complete the deposit or withdrawal.
Keeping mind that the steps for a direct bank transfer can differ from sportsbook to sportsbook – however the steps in most cases involve:
Logging in to the online sportsbook, either via the website or app, and navigating to your "Account".
Selecting "Deposit Funds" then "Direct Bank Transfer"
Entering the "Amount" you'd like to deposit then clicking "Submit/Proceed"
Next step is entering bank account details like bank name, account number, date of birth and any other required information into the presented fields.
A token or OTP will be sent to your phone number, which you will enter the appropriate field.
Once you've filled all the necessary fields, hit "Enter" or "Submit" and you will be informed within seconds if the transaction was successful or unsuccessful.
If the transaction is successful, you'll see the deposited amount in your sportsbook account within seconds.
The entire process for a direct bank transfer transaction occurs on the sportsbook website and is in most cases fee-free. The steps are also pretty much the same for withdrawing through a direct bank transfer.
Top online sportsbooks have put optimized security measures in place to protect all sensitive data you enter into their website during a direct bank transfer.
But to be even safer, we recommend not saving you sensitive bank account details on your browser or on the website.
Using Credit or Debit Card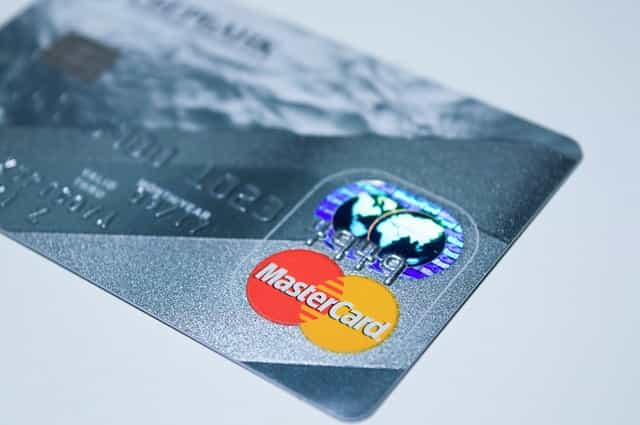 Depositing with a debit card is just as popular as depositing via a direct bank transfer. It is also usually free. But unlike a direct bank transfer, you'll need an ATM card to complete this transaction.
The exact process for depositing with a debit card will vary from sportsbook to sportsbook. But the process more or less often goes like this:
Log in to your sportsbook account either via the website or app then navigate to "Deposit".
Click on "Deposit" or "Deposit Funds" then select "Credit/Debit Card".
If you've transacted on the website before with your debit card, your card details will probably be saved and you can simply select it. If not, just enter your card details.
It might seem convenient to save your debit card details on a sportsbook or your browser for future use, but we don't recommend it for security reasons.
Enter the "Amount" you'd like to deposit and hit "Proceed"
Fill any required fields that pop up and hit "Continue"
A token/OTP will be sent to your registered phone number to authenticate the transaction. Enter the OTP and continue
If the transaction is "Successful" or "Unsuccessful", you will be notified.
If it is successful, the deposited amount will reflect in your sportsbook account within seconds
The steps are similar and just as convenient for withdrawing.
Just be sure to follow any laid down rules that the sportsbook may have regarding withdrawals. For example, some sportsbooks insist that the name used to register on their platform must be the same as your bank account name. If not, the transaction won't be successful.
USSD Deposit
A lot of online sportsbooks in Nigeria offer USSD options that you can use to make a deposit regardless of if your mobile device is internet enabled or not. This is also helpful for people with outdated phones (non-Android or iPhone).
The most common USSD options for depositing are the GTB *737# and the mCASH *402# option.
The GTB *737# Option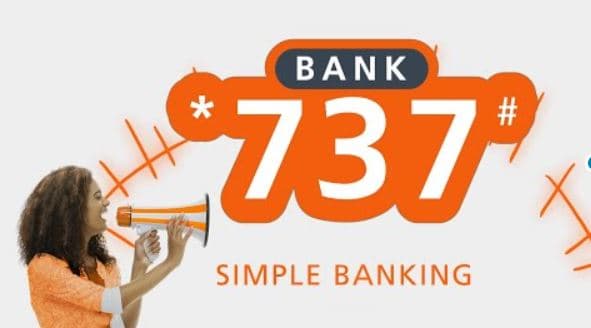 This involves dialing the GTB USSD string specified by the sportsbook you are registered on. The phone number you dial from must be linked to your GTBank account.
The money specified in the USSD will be deducted from your GTBank account and transferred to your sportsbook account almost immediately. Notification of the payment will be sent to you via email or SMS.
Bear in mind that the GTB USSD string varies from sportsbook to sportsbook. Some of the popular ones include:
Betway is *737*50*AMOUNT*285#
Blackbet is *737*50*AMOUNT*321#
Surebet247 is *737*50*AMOUNT*159#
NairaBet is *737*50*AMOUNT*88#
Naijabet is *737*50*AMOUNT*46#
Betking is *737*50*AMOUNT*153#
Using the wrong string for the sportsbook you have in mind will lead to avoidable complications such as lost money on your part. And as a Nigerian, you know how difficult it can be to get your bank to reverse such a transaction.
Note two important things here: 1) you should substitute "AMOUNT" with, well, the amount of money you want to deposit and 2) the numbers in bold are specific to each betting site – make sure you dial the right number.
The mCash *402# Option
If you don't have a GTBank account, you can use the mCash USSD to transact with the bank of your choice. The phone number used to execute the mCash USSD must be the one tied to your BVN.
Remember that the mCash USSD string will vary from bank to bank. For example, Betway's mCash USSD string is *402*00238929*AMOUNT#, while Blackbet's USSD string is *402*96607181*AMOUNT#.
Be sure to verify which USSD string is the appropriate one from the sportsbook's website or vendor before proceeding.
It is also worth noting that unlike direct bank transfers and debit card transfers which are free, most sportsbooks charge a fee on USSD transfers.
But the upside is the deposit into your sportsbook account is almost immediate and doesn't require an internet connection to complete.
There are also sportsbooks like Nairabet that let you not only deposit, but also withdraw and even place bets with their own unique USSD shortcode.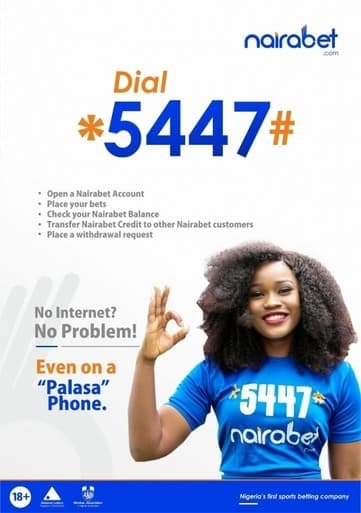 Deposit at Bank
This is an option that tech savvy people hate because it means having to visit the bank and standing on a queue just to deposit.
But if you are one of those people who hate or simply distrust online transactions, then this is probably one of the best payment options available to you.
The steps for depositing at the bank for most sportsbooks involve:
Visiting the bank branch to deposit funds into your sportsbook account
Complete a Fund Transfer slip with the proper details, namely the sportsbook's account name, amount to deposit, and sportsbook account number.
Submit to the teller and request to make a Paydirect deposit to the sportsbook
Some security questions may be asked by the teller before the transaction is approved
A receipt which will serve as proof of the transaction will be given to you by the teller. From the bank, the money will be deposited into your Betway account.
Unlike a direct transfer or USSD or using your debit card, it can take hours before the deposited amount is reflected in your sportsbook account.
Make sure you have the correct bank details of the sportsbook. If not, there'll be a deposit delay or failure
Considering that betting is a private affair, having to discuss such at the bank isn't ideal. But as we mentioned, if you are distrustful of online transactions, this is one way to go about payments to a sportsbook.
Pay an Agent or Over-the-Counter
This option is only slightly less inconvenient than paying at a bank. The only significant difference is your deposited money will reflect in your sportsbook account faster than if using a bank.
Like depositing at the bank, this option is ideal for people who distrust online transactions.
Depending on the sportsbook agent, you may still have to wait in a queue. But the good news is the agent knows exactly what you want and can complete your transaction and provide you with a proof of payment in less than a minute.
Trust No One: Be sure to check that your sportsbook account has been properly funded before leaving the vendor's shop. Also, there is no need to ever provide the agent with your sportsbook password.
Not all the advanced online sportsbooks offer this option. But considering the fact that not all bettors in Nigeria are computer or smartphone literate, there is a customer niche that appreciates visiting a sportsbook agent to pay in-person and collect a physical ticket.
Abeg o, don't go to a Naijabet shop to fund your Bet9ja account! Kolewerk
Deposit by ATM
To avoid the queue and the conversation required to deposit at the bank or to an agent, there's the option of depositing at the ATM machine.
But considering that a lot of ATM machines in Nigeria are unpredictable, we won't count this as one of the best payment options for sportsbooks. It is merely an option that you can explore if you feel like it.
Using this option involves:
Visiting an ATM machine that supports Interswitch/QuickTeller/PAYDirect
To deposit into your sportsbook account, insert your ATM card and enter your PIN.
Select "Pay bills" or "Quickteller".
Pick your account type then select "Pay Merchant" or "Others". Depending on the ATM machine, it could be displayed as either.
Enter the Merchant Code. Different sportsbooks have different merchant codes
Enter your sportsbook account number then the amount you want to deposit.
Enter your phone number then hit "Proceed".
If the transfer is successful or otherwise, you'll receive a notification stating such.
Third-party Platforms
Certain online sportsbooks, like Bet9ja, MerryBet and 1xBet, let you deposit through third-party platforms like Quickteller, Payeer and so on.
In fact, 1xBet takes things a step further by accepting cryptocurrencies like Bitcoin from its customers.
But note that the value of cryptocurrencies can drop and rise without warning. So, you need to be careful about withdrawing as cryptocurrency.
For example, your winning is one Bitcoin valued at 1 Bitcoin at 10,000Naira, but at the time you withdraw, the value might have dropped to 8,000 Naira.
Of course, it's also very possible that the value may rise, which means withdrawing cryptocurrency at a value that's beyond what you anticipated.
(Remember: Bitcoin's price was a 200$ a few years ago, now it hovers around 8000$)
The Round-Up on Best Payment Options for Sportsbooks in Nigeria
In summary, no matter what your preferred form of depositing or withdrawing is, there is a betting platform that offers your most preferred option.
But the best payment options for sportsbooks in Nigeria that we'll always recommend for convenience and security are:
Direct bank transfer
Using your credit/debit card
USSD (where possible)
But if you are a traditionalist who enjoys the company of other betting enthusiasts and the feel of a physical ticket in your hand, then please by all means visit your nearest sportsbook vendor to place your bet or claim your winnings.